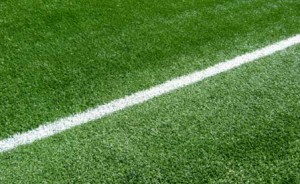 We offer a complete sports ground maintenance package. We encourage you to get an independent, expert opinion – we can recommend an Agronomist who will draw up a full plan for your ground.
Once this is in place, you can rely on us to carry out, as appropriate:
–       Reseeding
–       Top-dressing
–       Verti-draining
–       Overseeding
–       Spraying & Fertilisation
–       Resodding work (goalmouths, tee-boxes, etc)
We believe in having the best machinery that's available. This produces a better job, and shortens your ground's 'down time'.
We also have advanced knowledge of the many supplementary Ground Care products on the market, and are happy to advise you about what best suits your needs. We can also arrange for site visits and demonstrations from representatives of the various Ground Care product companies.