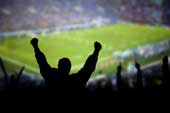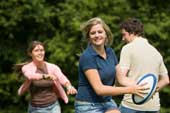 We know how important your sports ground is to you.
It's more than a patch of ground – it's where you, and all who come after you, will enjoy life's memorable moments.
From the wide-eyed 10 year-old, eager to impress, to the never-say-die veteran who still does it for the love of it. From the anxious parent to the ambitious mentor.
Your sports ground means so much to so many people.
That's why it needs tender, loving care. At Killeen Sports Grounds, we give it just that treatment. We believe in pampering your pitch – as sportspeople ourselves, we know the thrill of stepping out onto a lush sod, hoping this will be the day every chip goes where it should, every punt punches a hole, and every long clearance reaches friendly hands.
A Killeen Ground – a joy to play on
Killeen Sports Grounds – we genuinely care. We don't believe in short-cuts when it comes to your favourite patch of ground.